Download Advanced Painting Lessons.
Chinny and The River.
Mount Chincogan and The Brunswick River at Mullumbimby, Northern NSW Australia.
Download this 80 minute art lesson in 6 parts – the first part is free
Download this magnificent tutorial painting series
The 2:36 minute Introduction video is free and holds the lists of paints and brushes needed.
This is a much loved scene here in Mullumbimby NSW Australia
Click on the top image for a larger view of the finished painting.
The size of the painting is 32 inches by 18 inches.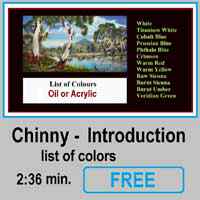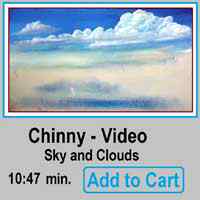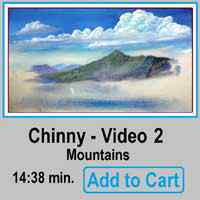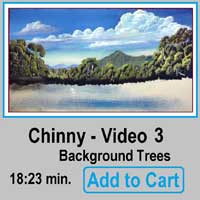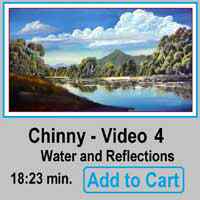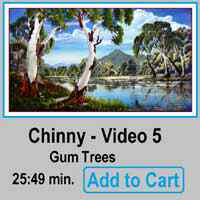 The free introduction might be good for those unsure of the downloading process.
These lessons contain background music
supplied by Daeva Skye on Celtic Harp and Elvina Munir on Concert Flute
SEE ALSO Beginners Painting Lessons for download and Speed Painting Lessons for download
To purchase these $2 downloads:- Click on the chosen lesson, you will be taken to your 'Shopping Cart', there you may proceed to checkout or return to shopping where more downloads can be added to your cart. All downloads will be added up for one payment. You may delete from your list or opt out at any time before the final 'pay' button.
You will be sent by email a link for each download, you activate the link with a click and your lessons will then be downloaded to your PC as an MP4 which is view able on computer and most video devices. The downloaded lesson is yours to watch on computer, burn to disc and share with friends. Please do not sell copies of the lessons.
For more about downloading see Why Download?
If you have any problem paying for or downloading the lessons please Contact Len
Test your computers download ability with this 9 minute video containing 3 of Len's most popular 'How To' exercises. Click 'HERE' for free download
There are no hidden programs or spam on any of these downloads – if you find any problem please contact Len.