Gallery of paintings for sale
I am often asked if I have paintings for sale and so I will now place what I have here for all to see.
Original Australian landscape paintings for sale by Len Hend
Browse the gallery
The paintings make attractive ornaments and are useful for students to see just how thick the paint is laid on and loose the brush strokes.
If you see something you like, and it is sold, you may contact Len and he can paint another.
The prices shown include postage by regular airmail to most countries worldwide.
Security shipping can be arranged at extra cost.
The paintings are in high quality acrylic artist paints and on high quality artist canvas.
Prices are affordable for all as I paint very fast and am not interested in charging inflated prices like many amateur and professional artists.
Payments are securely processed by PayPal.
Postage to some countries can be slow but it is rare for a parcel to be lost in transit these days.
A brief note is added to each painting for sale and will be marked SOLD when the sale is made
Negotiate with Len anytime.

Australian landscape painting by Len Hend, Nov. 2017 – acrylic on canvas – 11×14 inches
River landscape 1 – AU$35 includes postage sold Pat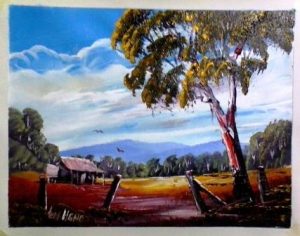 Bushmans hut 1 – AU$35 includes postage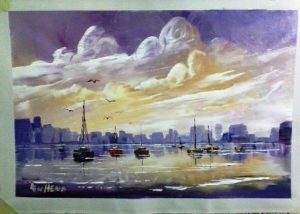 Boats in sunset 1 – AU$35 includes postage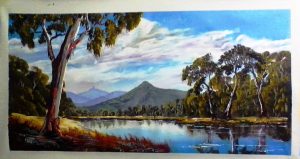 River painting 2 – AU$150 includes postage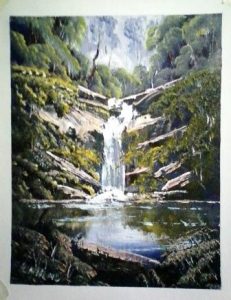 The waterfall 1 – AU$35 includes postage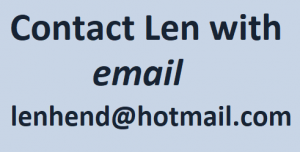 View a sample lesson now.