FREE PAINTING LESSONS HERE
Easy to follow free painting lessons.
Landscapes in acrylics and in oils.
Tutorial pages and videos.
New page with 70 free lessons.
Purchase the flash drive HERE
See the 70 lessons on flash drive HERE
Browse the website – Next page –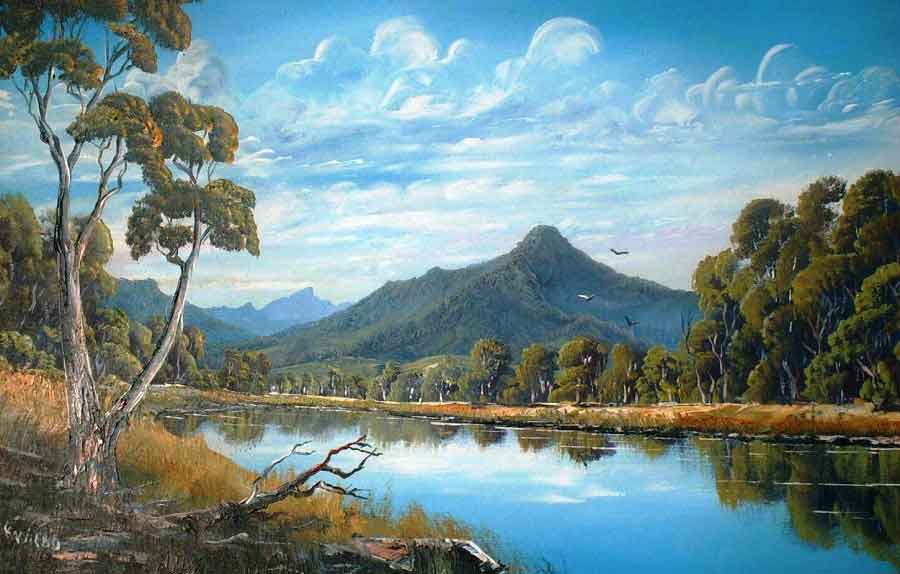 Painting lessons from the beginner stage to professional landscape artist.
You will amaze yourself with these free painting lessons.
Been painting for years? Try one of the lessons.
A little practice and knowledge with these techniques, may improve your landscape paintings greatly.
In these free painting lessons we use a wet-on-wet loose painting style for both oils or acrylics.
Much of the ABOUT PAINTING information can be useful for those drawing or painting in other mediums.
Thousands of beginner painters have found their way through this Paint with Len website.
The pages have both text and videos for you to enjoy the free painting lessons.
You may go straight to your favorite free lesson or work your way through each of the FREE LESSONS.
There is also much information for the beginners in the section ABOUT PAINTING.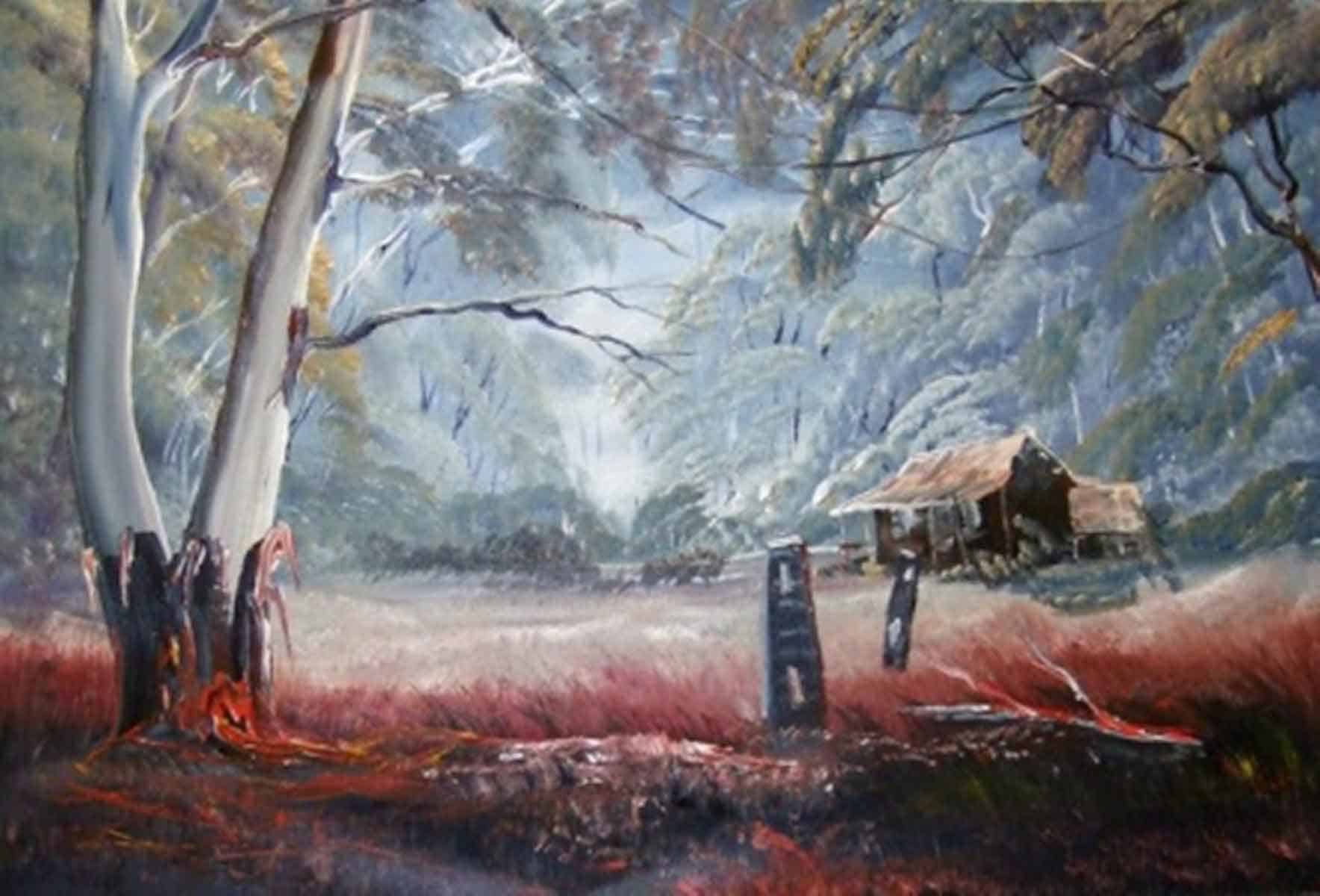 ABOUT PAINTING
You will find answers to your questions in this ABOUT PAINTING section.
Free Information About Painting in Oils and Acrylics.
Teach yourself to paint beautiful landscapes.


My suggestion – use this website as your own private painting course and start from the very beginning – things are set out for you in this way.
On the ABOUT PAINTING pages, you will find links to pages containing information about painting.
The ABOUT PAINTING pages have information about  ….  paints ….  colors  ….  brushes …. canvas …. getting started …. tips for beginners …. wet-on-wet …. arrangements …. tones of colors …. perspective
and more.
Pages are easy to read and understand.
Painting information for beginners.
Do browse this DIRECTORY OF PAGES (list of pages) and enjoy a smoother learning experience furthermore it might save you a lot of canvas.
To go to the ABOUT PAINTING pages – click HERE.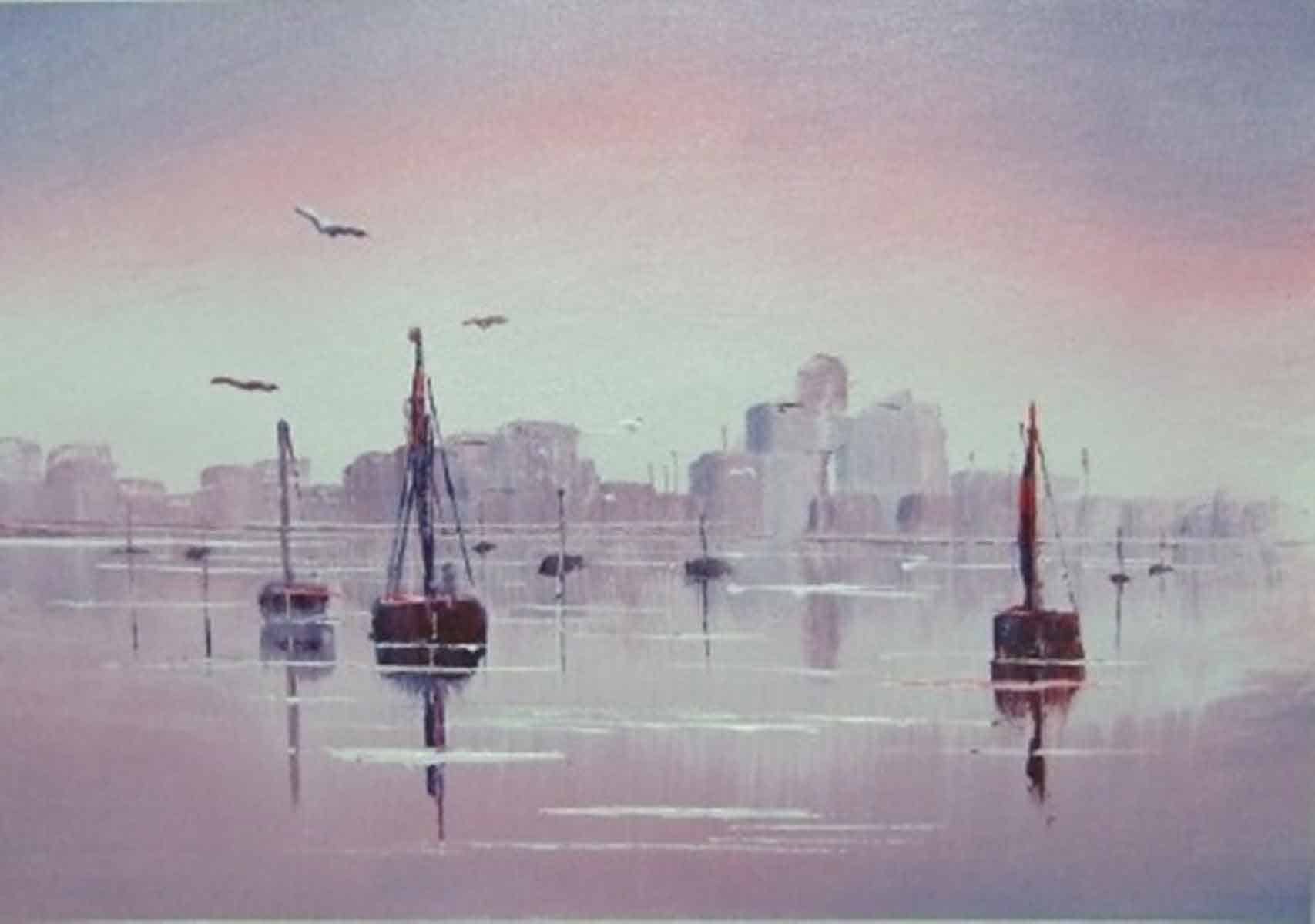 SHOPPING
Paint Like a Pro. with Len Hend
70 video lessons. 22 hours of great painting tutorials on USB flash drive for you to purchase.
Available on USB FLASH DRIVE
Here is a complete set of 70 step by step videos which are in an order for you to progress with a complete and even learning curve.
The lessons are down to earth and start with the plain and simple facts about what makes a successful painting.
Browse the website – Next page –