Painting Lessons on USB Flash Drive.
The complete Paint Like a Pro. with Len Hend.
(scroll down to see) The 70 videos are now available on flash drive.
Total price for Paint Like a Pro with Len Hend on USB flash drive is $54 Australian – about $36 US.
Price includes postage world wide.
70 video lessons which is about 22 hours of tuition.
You receive a 32 gigabit USB flash drive containing the 70 videos.
Painting Lessons are For Oils or Acrylics.
Here is a complete set of 70 videos which are coordinated. The lessons start with the plain and simple facts about how to create a successful painting.
Most of these lessons may be found online, but these 70 lessons are coordinated and you have them all together for a lifetime of painting. Also, on each of these 70 lessons I have added vital information.
Now you will get the best out of each painting lesson.
This added information refers to shortcuts, plus common and repeated mistakes that develop into bad habits.
You must correct or avoid these mistakes while progressing to the professional level.
This is a complete course where you can learn how to paint beautiful landscapes from the very beginning and progress to the finer and more advanced paintings.
Everything is explained.
During the course you are also shown how to paint your own arrangements and not just to copy other paintings.
Painting is an acquired skill, by following the clear instructions you will gain the skills quickly without spending years wondering how, or practicing bad habits.
These lessons are available at a very reasonable price.
(why such a low price? – because I want everybody to be able to paint.)
………………………..
See all the Labels for the 70 Videos – Paint Like a Pro. with Len Hend
These 70 video tutorials are on the $54 usb flash drive.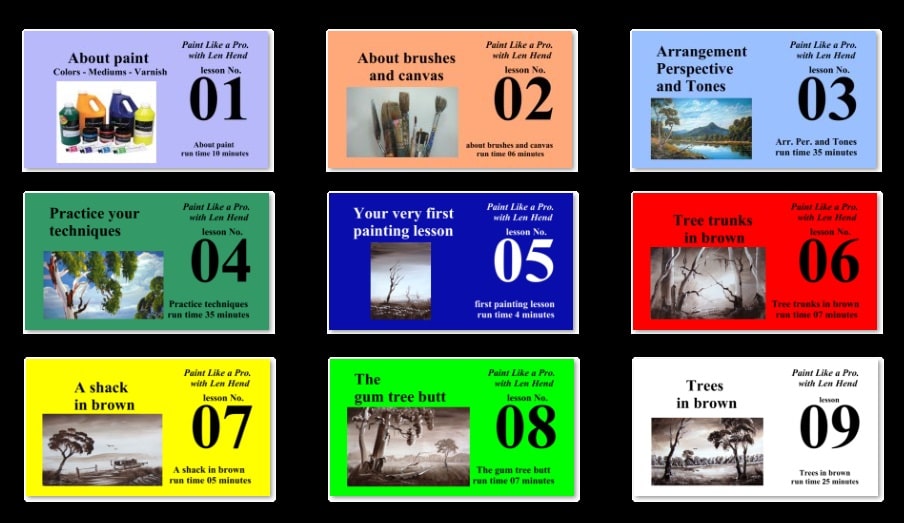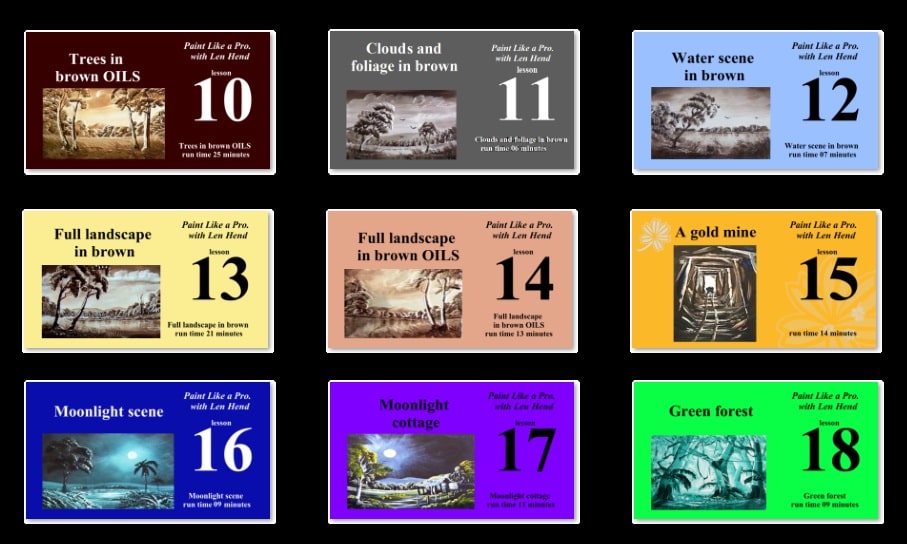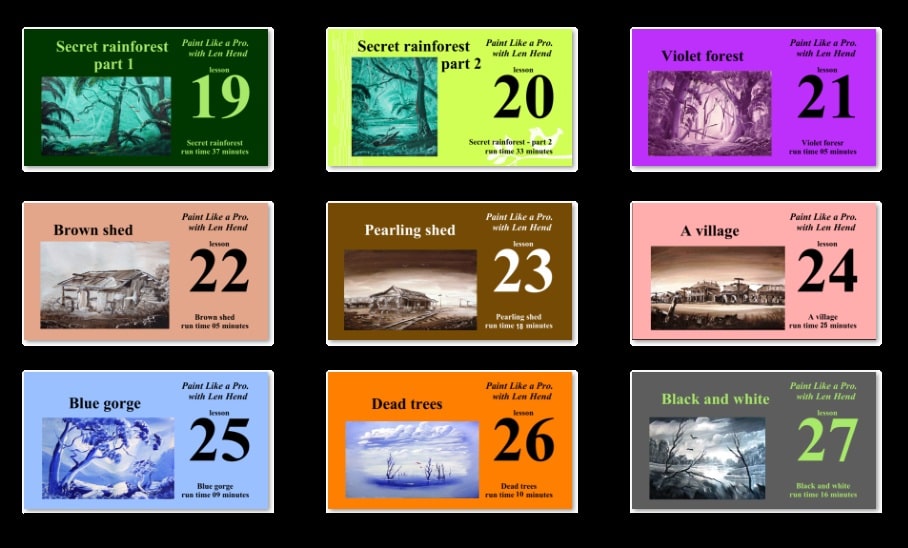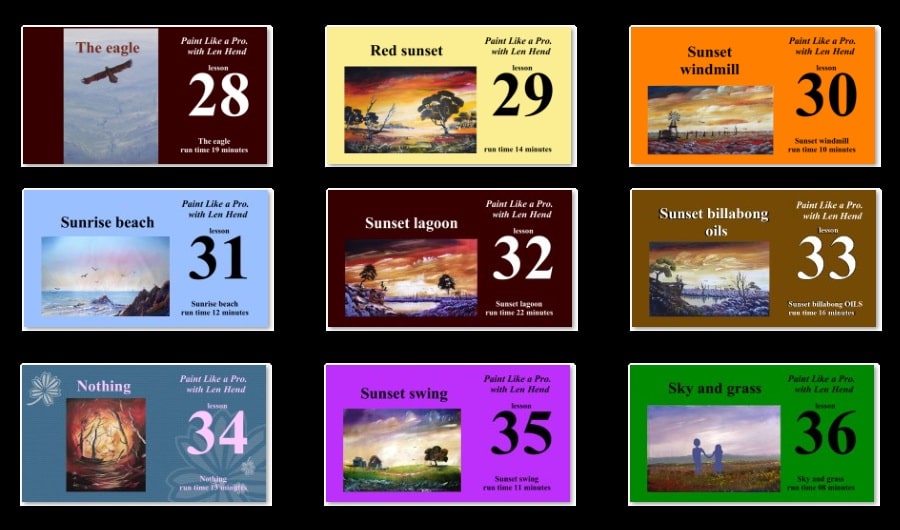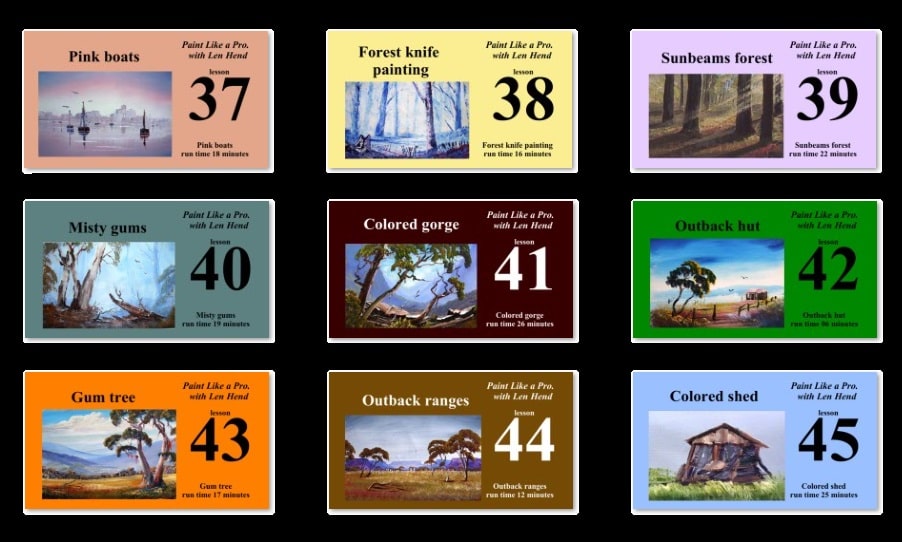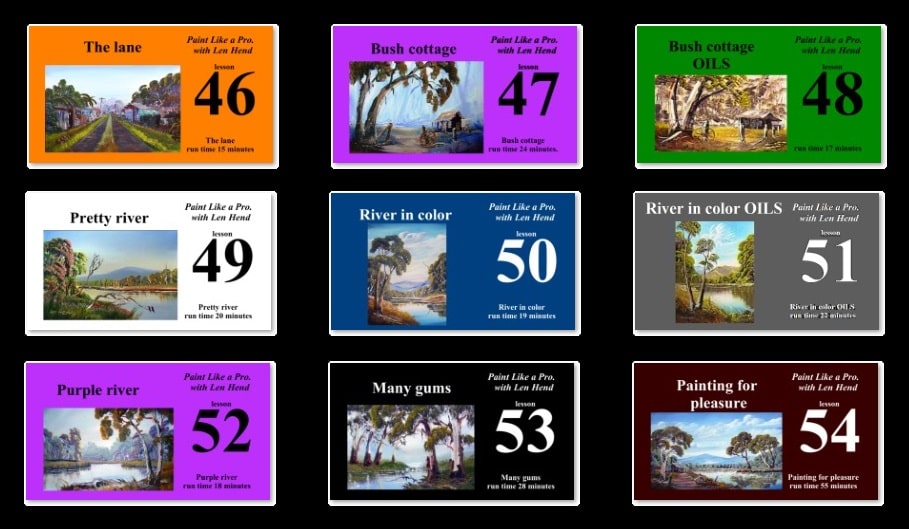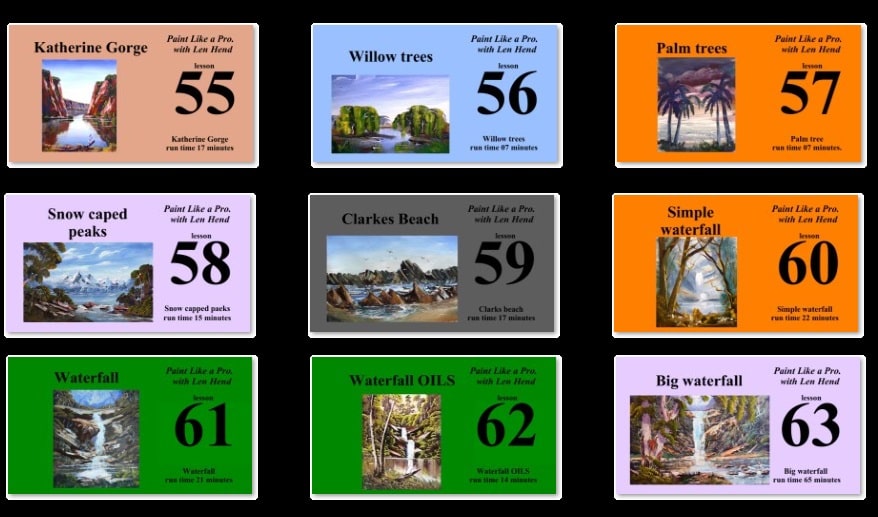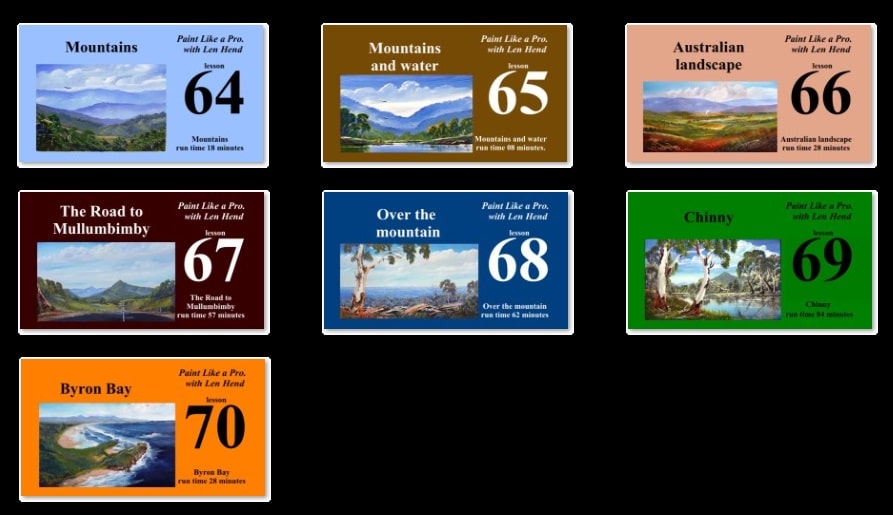 For more information contact Len