Painting Tips for Oil and Acrylic Paint
Painting tips and beginners information on oil and acrylic paints.
List of beginners painting tips and information about painting in oils and acrylics.
These lists of painting tips has much basic knowledge about painting for beginners and children in oils or acrylics and the tips may also be useful for water color artists.

Listen to this page.
– Painting Tips About Art Paints –
Thin oil paint with turpentine or similar medium.
Acrylic paint is water based.
Water-color paint is not the same as acrylic paint
Apply water-color paint in a series of washes.
Generally the more water-color washes, the darker the tone becomes.
Pen or pencil drawings may be colored with a water-color wash.
Clean brushes in turpentine for oils or water for acrylic or water-colors.
Oil paints are sometimes too thick and require thinning
Most acrylic paints are ready to flow off the brush
Some brands have 2 or more qualities of the same color, e.g. junior, student and artist
(This information is derived from my experiences and learning and may not be correct in every detail)
Student quality is recommended for beginners, junior quality is for play schools.
Artist quality paints are more expensive, some being very expensive.
Quality paint does not fade away when mixed with other colors.
There can be great variations in a color with different brands of paint.
Paint that is too thin and runny is not easy to use.
Paint should be firm like thick cream or toothpaste.
Never squeeze a tube of oil paint before you buy it, otherwise it will stay squeezed and shopkeeper won't like you.
Linseed oil is for experts and makes a mess of beginner's paintings.
Have plenty of white paint on hand, you will need it.
Make sure you have fresh air when working, even if the paint does not smell.
All paints omit fumes.
Acrylic retarding medium is useful because it stops the paint drying too fast.
Paint dries fast in a dry breeze.
Colors – Student quality White is OK.
Beginners might use acrylic white house paint to practice using the brush.
Artist Quality White is sometimes on the shelf too long and past it's use by date.
These are some common colors used for painting Australian landscapes.
Most colors are student quality.
White, if painting in oils Titanium White
Burnt Umber. (Burnt umber and white are good colors to start practicing the brush strokes)
Blue, Crimson, Warm Yellow and White are the minimum needed to paint in full color
Blue. There are many blues. The 3 basic blues are, Ultramarine, Cobalt and Prussian, that is morning, noon and night
Good strong blues for mid-day skies are Phthalo blue or Windsor blue. (Both artist quality)
For distant mountains and for mixing grays, Cobalt blue or Cerulean blue or Cool Blue, Crimson or Cool Red, Alizarin Crimson, Crimson Lake, all give a similar result. Add a little Raw Sienna to turn a purple to grey
Warm Yellow or Cadmium or Cadmium deep, all look more like an orange than a lemon.
Indian yellow is warm and bright when used with white. The color of golden wheat.
Here are 2 colors similar to Indian yellow, Australian sienna, Australian red-gold.
Burnt sienna, a red-brown soil color, when mixed with blue makes a black
Raw sienna, a distant yellow
Viridian or Phthalo green or Prussian green used mainly for green tints.
Warm red or Cadmium red or Vermilion – fire engine red – used only in the foreground
A basic list of art Colors
Here is the list, White – Phthalo blue – Cobalt blue – Crimson – Warm red – Burnt sienna – Warm yellow -Raw sienna – Viridian – Burnt Umber.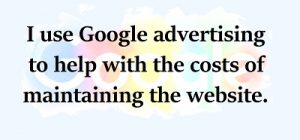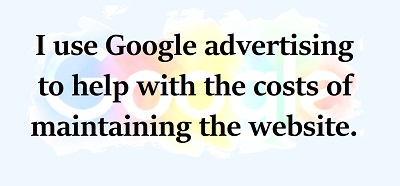 Warm and cool Colors – Similar to fire, warm colors are colors close to you while cool colors are seen in the distance.
Fire engine red is very warm, lemon yellow is cool, burnt sienna is warm, raw sienna is cool.
Raw sienna looks warm if placed on a white background.
In nature all colors fade into a cooler blue or grey as they move into the far distance.
Tones of color means light or heavy, pale or dark, soft or strong.
Use a flat palette. You cannot pick up paint with a painting knife from a dished palette.
A palette must not be porous, use a sealed surface so the paint will not soak in and dry out.
Some good pallets are a piece of glass, wall or floor tile, large dinner plate, scrap of artist's canvas
Tear off palette pads are very useful.
If working with children, use shallow dishes so the brushes do not go deep into the paint pot.
Brushes – Hog bristle brushes are used for oil or acrylic painting.
Hog bristle is a firm bristle, usually but not always a white bristle.
Many hardware stores stock a good range of hog bristle art brushes.
Small soft hair brushes are used for fine lines and can be bought at the newsagent.
Long or short handle makes no difference.
The size of the brush is stamped on the handle.
Different brands of brushes may have different numbers for the same sized brush.
Common house painting brushes.
Common house painting brushes may be used.
Very soft, big brushes are of no use because they become sloppy when loaded with paint.
It is wise to have several similar favorite brushes as they do wear out.
A fan brush can be made by driving a clout down the middle of a round brush.
Kerosene is ok for cleaning brushes after oil painting.
Hold a small soft haired brush under hot running water to regain its pointy shape.
Do not clean your brushes excessively while painting.
Before picking up paint clean your brush with a cloth each time.
A brush will retain its desired shape if cleaned with a cloth while painting rather than washing them often.
Wipe your painting knife every time before picking up paint.
Canvas
Artist canvas comes in rolls and can be purchased by the yard or meter.
The common width for canvas is 52 inches A standard roll is about 6 yards long.
Much larger and wider roles are not uncommon.
There are many different qualities of artist canvas.
Pre-primed canvas is undercoated ready to accept the paint, Oil or Acrylic.
Stretched canvas on frames can be useful but expensive for learning to paint.
Prepared artist panels are cardboard with a primed canvas surface.
Pre-primed canvas, stretched canvas and canvas panels are for painting in oils or acrylics.
An ideal situation is for primed canvas to be pinned down on a firm, flat surface.
Mask off with masking tape the area to be painted leaving about a 2 inch border.
Canvas can be glued to hard board with PVA glue (white colored woodwork glue).
The canvas can be glued down before or after being painted.
Some canvas will shrink when wet Some canvas will wrinkle while being glued down but will soon flatten out.
Hard board,
Hard board primed with flat PVA house paint is OK to paint on with Oils or Acrylics.
Masonite, Craft wood, Custom wood etc. are Hard board. Some plywood is ok.
Finish all the final brush strokes in the one direction when under coating hard board.
Plaster board walls are great to paint on but must be under coated with water based paint.
Use oil primer and oil paint if painting on metal surfaces such as milk cans or saw blades, .
Small scenes can be painted on gum leaves and they look great.
Picture Frames Most oil or acrylic paintings do not require glass when framed.
Most oil or acrylic paintings do not require a colored mount around the painting.
It is easier to paint a picture to suit a frame than to find a frame to suit a picture.
A picture frame should be of the same style as the furniture in the room where it hangs.
Nowadays stretched canvases may be hung without a frame because it looks modern.
A dark frame will enhance the perspective in a landscape painting.
Varnishing
Paintings with a final varnish are less likely to become marked and are easier to clean.
Varnish may be gloss or matt.
Gloss varnish reflects light like a mirror making it difficult to view the painting at times.
Matt varnish does not reflect light.
Varnish can be brushed on or sprayed from a pressure packed can.
When varnishing, lay the painting face up on newspaper in a dust free area.
Pressure pact spraying may need 5 coats, the spray is very fine.
Use only Artist Picture Varnish.
The same varnish is used for oil or acrylic paintings.
A varnished painting may be cleaned using a nail brush with pure soap and water.
Learning – Learning to paint with brush or knife is similar to learning to eat with chop sticks.
The brush is an extension of the hand and takes a little time to co-ordinate.
The co-ordination of the hand and brush can be practiced without producing a picture.
Learn to use the brush by painting squares, curves and circles etc. in one brush stroke.
Doodling with the brush is great practice.
Painting is an acquired skill requiring practice.
Copying anything is ok when learning.
It is ok to paint the same picture over and over.
It is ok to use a ruler or compass or anything to get the desired effect.
Mistakes can often be seen when the work is viewed in a mirror.
A good way of learning is to paint many little pictures at the one time.
Practice clouds, foliage, grass, reflections etc. individually.
Brush strokes can be practiced any time without producing a complete picture.
Each time you pick up the brush your skills will improve, even when painting the garden shed.
Mistakes – Mistakes are part of the learning process because you learn what not to do.
Think about and observe the rules of perspective drawing.
Observe how colors fade into the distance in a landscape.
Keep your first paintings to look back on.
Paint for the fun of it.
While painting, stand or sit correctly, you might be there longer than you expect.
If you like to draw in black and white, then try painting in black and white.
See Also – Be an Artist – Arrangement – Tones – Paint Dries Fast – Magic White – Glue Canvas – Brushes
Have you ever wondered what a real professional artist does week after week? Well, have a look at Anat Ronen's work and while you are looking she is possibly working, brush in hand. This is really good. go to The Amazing Anat Ronen
Lets Paint!
You may Comment below.