How to Paint in Black and White
If you draw in black and white then why not paint in black and white.
When we paint in black and white it is like sketching with paint.
Here I use white acrylic paint and black printer ink
You may wish to use black acrylic paint.
Like most landscape paintings we need to have a pale background. This is achieved by ensuring your brush is clean before picking up the white paint and then brushing in the lower sky area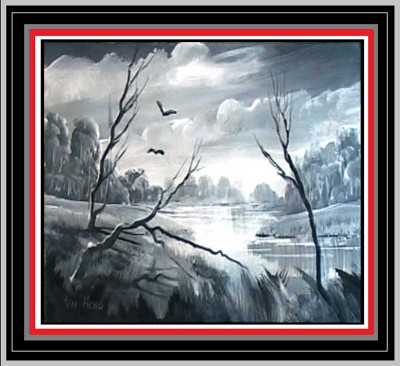 – make this white area a bit large as the mountains and any background trees will cover much of it.
Watch this short tutorial video and see how to paint in black and white. While painting this picture I realized how well the thin runny black came off the little brush so well and produced thin branches with little effort – this is something to remember for future paintings.
This scene can be painted in oils or acrylics and can be painted in the natural colors.