Painting Lessons with Len Hend
Painting lessons for wet on wet in oils or acrylics with Len Hend.
Len Hend has been giving painting lessons with these simple wet on wet loose painting techniques since 1976.
His first classes were held in the St. Johns Ambulance hall in Blacktown NSW Australia.
Len Hend – Australian artist and teacher – free online landscape painting lessons
Thousands of hobby painters have benefited from his easy to follow, down to earth approach to putting paint on canvas.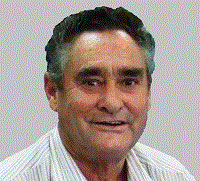 Many successful professional painters learnt their painting techniques from Len's first 6 video lessons which were released in 1980. These days more videos are constantly being produced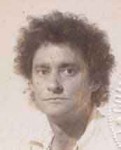 "Painting is easy when you know how and I can show you how" Len Hend.
Painting should not be a laborious task. It should be spontaneous, like dancing; there is no need to compete when painting for fun. Paint for the pure enjoyment of watching the colors come off the brush and seeing the endless arrangements you can produce when using these loose painting techniques.
The more you paint the more you learn.
You will learn with every brush stroke.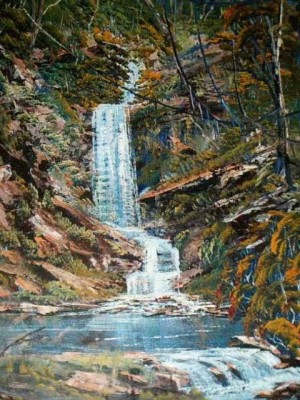 You will see how the colors of nature can be copied and placed on a flat board to produce a three-dimensional picture.
If you have never painted, you will enjoy this series of free lessons, they are designed for you – see lesson 1.
Become familiar with colors. Look at this color chart.
Become familiar with brushes. Look at these brushes If you have painted, maybe for years, you will enjoy this simple approach of applying the colors in a carefree but controlled manner.
This is a consistent system of painting that is easy to master.
If you are a teacher of painting, there are many tips and shortcuts here for you to add to your knowledge bank.
If you are a Bob Ross type painter you will learn painting techniques that Bob Ross did not have time to teach you. These little lessons are great for everyone including children. And they are free Free Tutorials.
This painting of the water fall is part of a 100 foot long mural which stretched around the 4 walls of The Popular Cafe, Mullumbimby.
The mural was painted by Len using his loose painting techniques.
He used a 4 inch house painting brush for the foliage and a painting knife for the rocks.
The medium is acrylic house paint with some artist quality acrylic colors for the highlights
Often you may wonder What to Paint? well this short video might give you some ideas of what to paint.
Extensive training lessons are available on DVD at Len's SHOP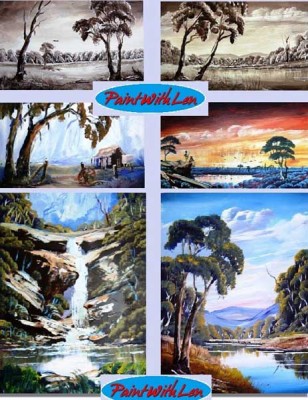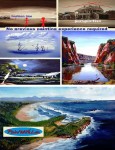 About Len Hend Born in Sydney 1943, Len was introduced to painting by his grandfather, a scenic artist for the live theaters.
After trying many jobs Len went back to painting and started teaching his speed painting skills in 1976.
In 1979 his first VHS video was filmed.
For 20 years Len lived and roamed Australia in a converted school bus affectionately named Brown Hound.
He demonstrated his painting techniques while selling his art and videos in shopping centers in every corner of the country.
Len now spends his time in Mullumbimby NSW (near Byron Bay) and in Chiang Mai, Thailand. Len has 4 sons and a daughter. — Susan Hend (Russel) Artist.
You can learn more about Len and his adventures at http://lenhend.com
Go to –
Start Painting